Nexxus Aloe Rid Shampoo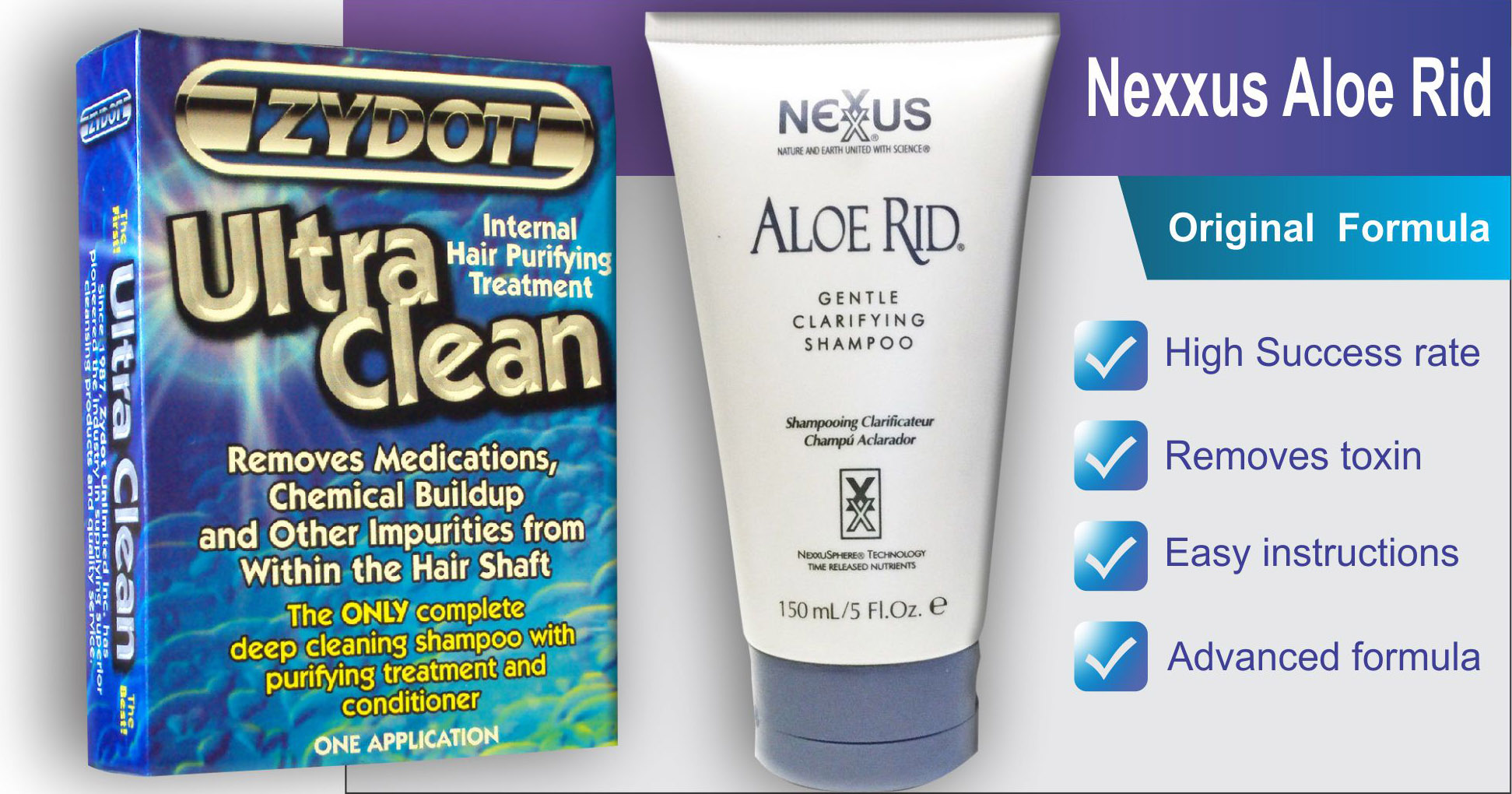 Internal Hair Purifying Treatment / Detox
• Penetrate and remove impurities from deep within the hair shaft.
• Leave the hair clean and pure.
• Condition to release tangles, add sheen and improve manageability.
• Money Back Guarantee
The #1 Selling Detoxifying Hair Treatment on the Market Is Designed To:
SHAMPOO away external barriers such as hair spray, styling and finishing products, and everyday dirt and grime buildup to expose the inner hair.
PURIFY by penetrating the hair shaft's inner structure to dissolve, release, and remove the chemicals and medications bonded within the hair shaft. Leaves your hair pure, clean, and free of all unwanted contaminants and impurities.
CONDITION hair to control tangles, add sheen, and improve manageability.
ZYDOT Ultra Clean Shampoo and Purifier contains Aloe Vera to help condition both the hair and scalp while the penetrating cleansing agents remove impurities. The Aloe based conditioner will leave your hair tangle free and full of body.